Downeast Medal Finals
September 14-16th, 2018
Warmups September 13th
Skowhegan Fairgrounds, Skowhegan, Maine
Affordable & inviting!
Thank you to all who attended the 2017 Downeast Medal Finals! View results here.
New for 2018:
As a special event to commemorate our 10th Anniversary, we want to celebrate all of our previous DMF Champions with an Alumni Class! This will be an over fences class with jumps at 18" for riders who have never shown above that height and 2'3" for everyone else. All previous DMF Medal winners are eligible. We look forward to welcoming back old friends and hearing what you have all been up to! Anyone interested in participating should contact Ginger Albert at ginger@downeastmedalfinals.com. Please RSVP by April 1, and spread the word!
To help us mark this amazing milestone, we invite you all to send in pictures and videos from previous Downeast finals. This is your show, so please help us celebrate 10 years of Downeast Medal Finals!
We are very pleased to announce a new scholarship for 2018 from Titan Chain and Custom Welding! Check out our Scholarships page for more information.
View all of the newsletters on our Newsletter Page.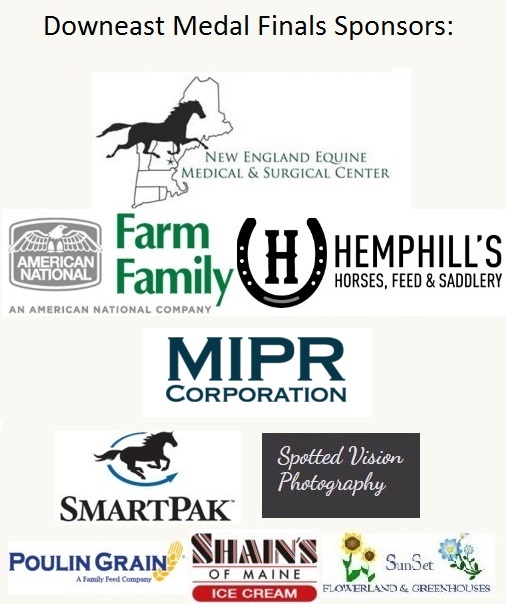 Thank you to our Downeast Medal Sponsors:
Bernard Klingenstein/Euclide Albert Memorial

SeaHorse Stables

Lucky Clover Stables

My Horse Heroes
Peter N. Thompson Memorial

Seery Hill

Maggie Mae Memorial

Poulin Grain