Downeast Medal Finals
September 15-18, 2022
Skowhegan Fairgrounds, Skowhegan, Maine
Affordable & inviting!
Click here for the 2022 Downeast Medal Finals Prizelist
Prizelist includes: Stall Form, Camper/Tent Form, Feed/Bedding Instructions, and Entry Blank.
All entries must be postmarked by August 30, 2022.
Attention all show managers, secretaries, trainers and riders: a new rule for Junior and Adult qualifying classes. Effective immediately 6/17/22.
If either the Adult or Junior qualifying classes fail to fill, at show managements' discretion, classes may be combined, with each rider jumping the respective height of their division, over the same course track, with the judge pinning on the same card for both divisions. When combined, a total of 3 riders must complete the course. You may combine the Mini Medal and the Amateur Adult Medal OR you can combine the Junior Medal and Amateur Adult Medal. However, the three classes MAY NEVER BE COMBINED AS ONE FOR POINTS TO COUNT. THE CLASSES MAY ONLY BE COMBINED IF THERE ARE LESS THAN THREE ENTRIES FOR THAT QUALIFYING CLASS.
View all of the newsletters on our Newsletter Page.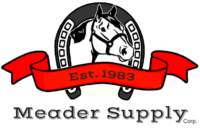 Bernard Klingenstein/Euclide Albert Memorial
The Family of Charles K. Thayer
Jim Tynan Memorial
Junior Horsemanship
Maggie Mae Memorial
My Horse Heroes Memorial
Peter N. Thompson Memorial
SeaHorse Stables
The Family of Betsy Milliken Giustra
Betsy Bee Farm
Meadow View Equestrian Center
Seery Hill
The Lynch Family