Meet the Downeast Team

Ginger Klingenstein-Albert, President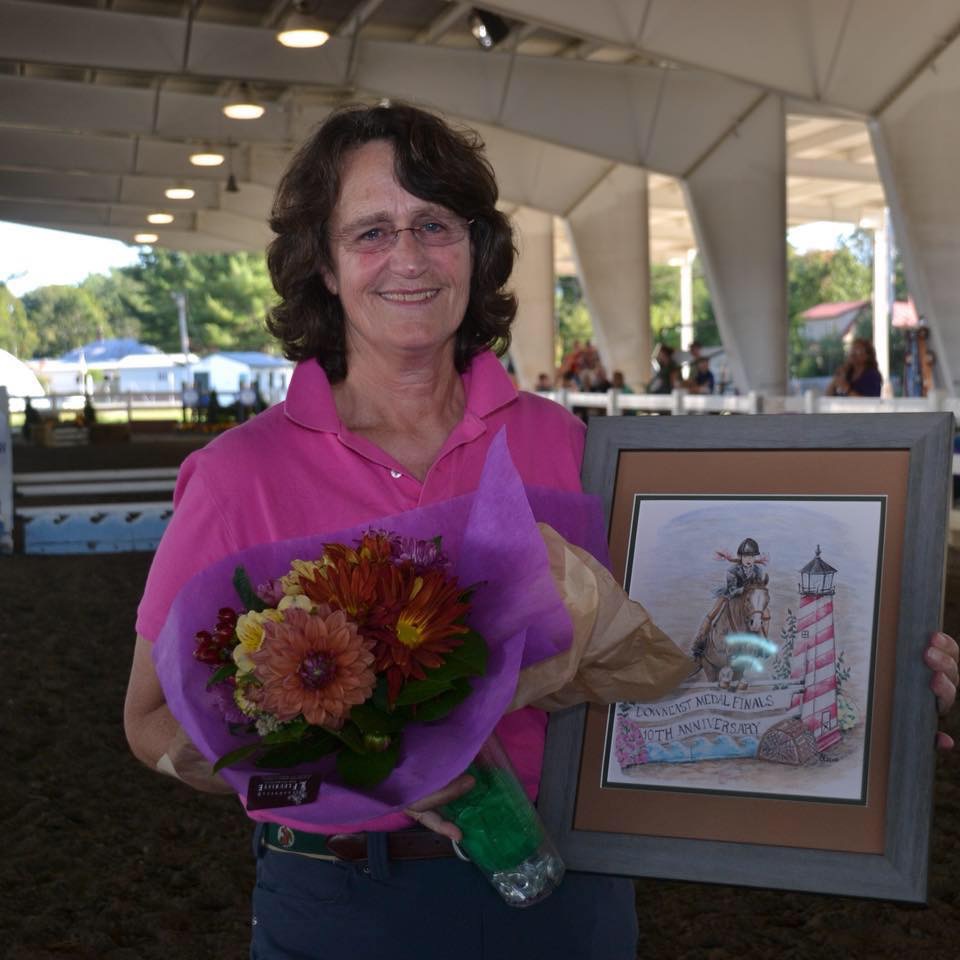 Ginger has been the driving force behind the Downeast Medal Finals since its creation twelve years ago. Her experience as a rider, trainer and exhibitor provided the platform for launching DMF.
Ginger was a leading junior rider throughout New England. She qualified for and showed at all of the major finals of that time. As a professional, she competed up and down the east coast and in Europe. Her students and horses won ribbons at all major East Coast shows and numerous zone awards. Students were consistently in the ribbons competing at American Young Riders Championships, USET finals, ASPCA Maclay and USEF Medal Finals. She coached the youngest ever winner of the Zone 1 Medal Finals to three consecutive wins. Olympic Individual Gold Medalist (Athens Games) Leslie Law was a student. She coached several riders on the Bates College Equestrian Team to top 10 ribbons at IHSA National Finals.
And then there are the horses. Classic Importer, a horse Ginger showed as a first and second year horse, was a 5 time USEF Horse of the Year. He was inducted into the National Horse Show Horse Hall of Fame following his retirement ceremony at the Devon Horse Show. Many other horses that Ginger imported or started in their show careers went on to become well known show horses. This includes the likes of Fleet Street, Holland Park, Just Another Import, Import LTD, HH Import, Incognito, and Oboe.
Ginger moved to Maine in 1993. She and her husband Mike built and operated Venture Farm in Pownal for over 25 years. She is still available for teaching and clinics but devotes most of her time to planning and operating DMF.
Ginger has always believed that finals level competition at all levels is good for our sport. Specifically, she believes that these horse shows can be affordable, educational, and most of all fun ! Whether a rider is just starting their medal quest or looking to move up the ladder, they will find DMF to be a great show to help them achieve their goals. Ginger is fiercely committed to the riders of Maine as well as all other others looking to enjoy their finals experience.

Scott Laffey, Manager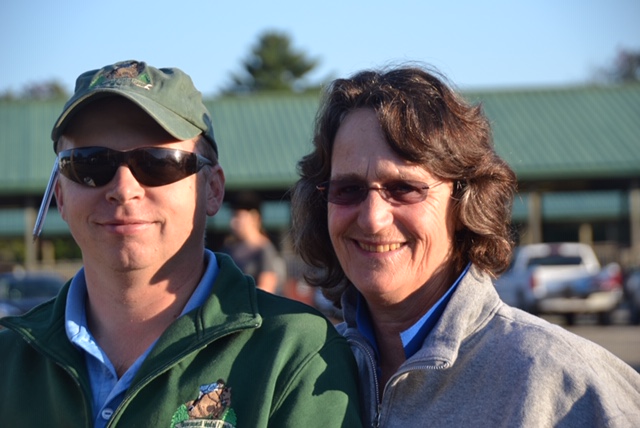 Scotty has been involved in the horse industry since childhood, and brings countless years of experience to the Downeast Medal Finals. Anyone who has taken a lesson or clinic from Scotty know he also brings lots of enthusiasm wherever he goes! Balancing a full time career as a general contractor, Scotty also teaches and trains at Over the Oxer in Dover, NH. As a USEF "r" judge, he can often be found in the judge's stand on the weekends at USEF, IEA, IHSA, and schooling shows. Scotty enjoys encouraging young riders through co-coaching the Over the Oxer IEA team, as well as managing countless IEA shows. He and his wife Andrea live on their farm in Rochester, NH, with their numerous horses, chickens, birds, dog, and very intelligent rabbit named Oreo. When not busy working, teaching, or taking care of animals, Scotty and Andrea can often be found canoeing and exploring the backwaters of the area.

Kate McDaniel, Points Secretary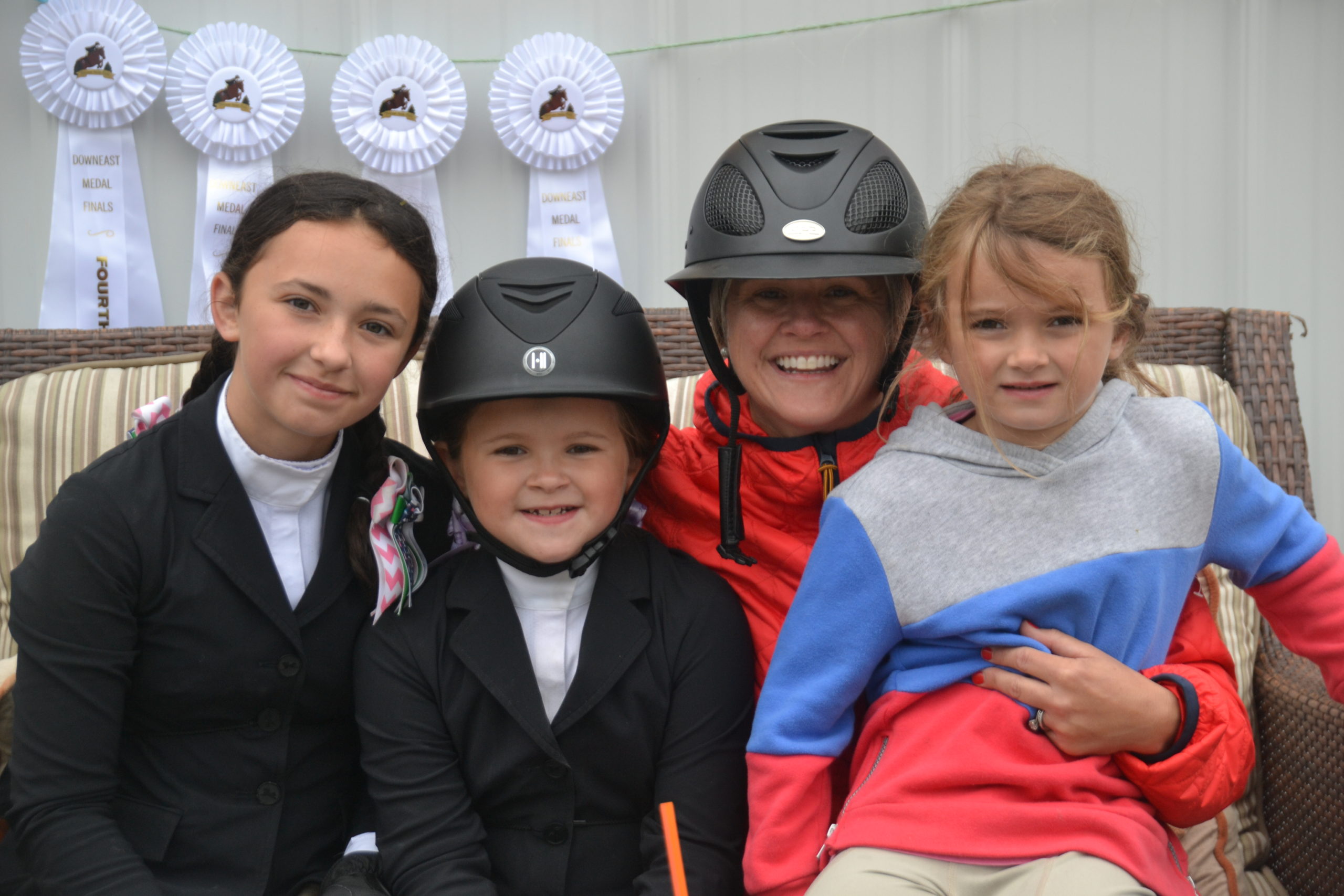 Kate is the Points Secretary for Downeast Medal Finals and is the one who sends out all of the qualifying medals! She was thrilled to join the DMF committee in 2012 and has been working with the Downeast team ever since. She grew up in Kittery, Maine, spent her junior years riding with many great trainers, and graduated from Lafayette College with a B.A. in psychology. In 2006, Kate opened Mill Pond, a family oriented show hunter, jumper, and equitation business, which she runs out of Greystone Stables in Berwick, Maine. Kate's students have successfully competed at state, regional, and national hunter and equitation finals. She also coaches the York IEA team with dear friend Stephanie Plaisted. Kate currently lives in Eliot, Maine, with her husband, Erik, three daughters, Elle, Ryen, & Maeve, and their dogs, Spike, Daisy, & Rudy.


Lisa Hern Silvester, Show Secretary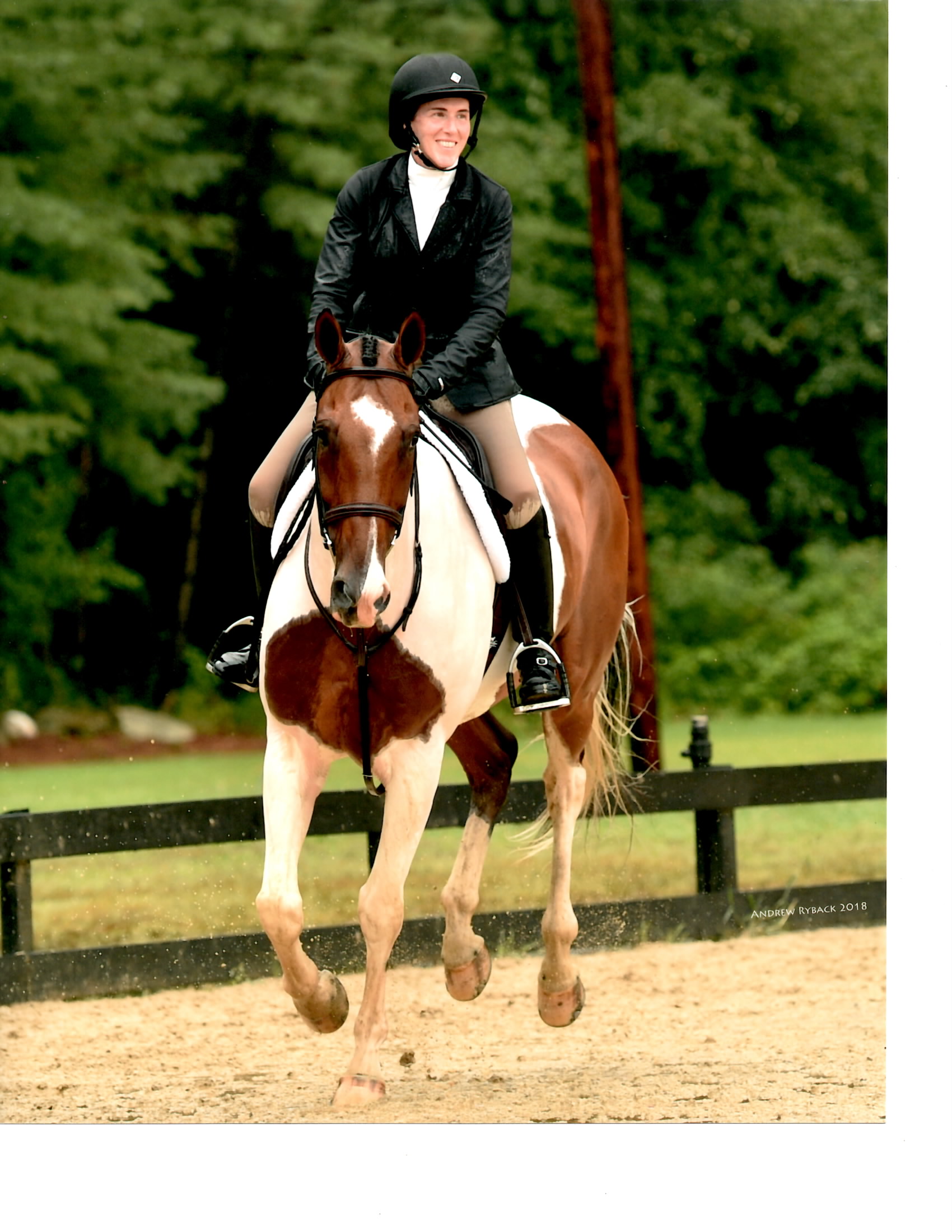 Lisa joined the team as the new secretary in 2020. She's enjoyed being the secretary for the H/J shows at the Green Mountain Horse Association in VT as well as the Myopia Horse Show in MA since 2010. Her philosophy is that going into the horse show office should be easy and pleasant, and she works hard to meet that goal. Her own riding experience is competing in the A/A's for several years, then a hiatus to start a family. She is now getting back into showing with her amazing horse Sky. Lisa lives in Reading, Vermont with her family, horses, and dogs. She looks forward to seeing everyone at Downeast in the fall!

Jess Pollard, Stabling Manager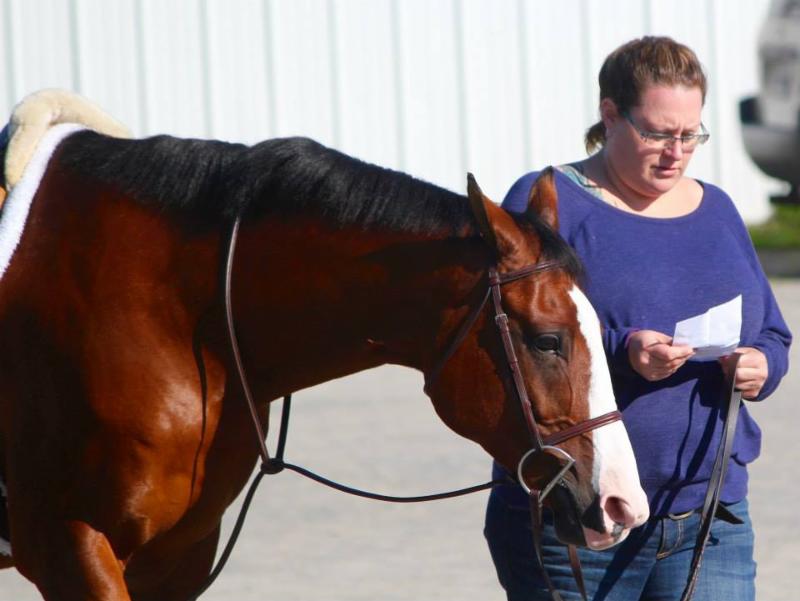 Jess's passion for horses began at the age of 5 when she began taking weekly lessons at a local farm. She got her first pony, Foxy, and began competing at local and out of state shows. Jess quickly outgrew Foxy and was blessed with her horse O'Toole. Together, they continued competing out of state and that is how she met Ginger Albert. Jess began training with Ginger and has been with her for over 20 years! Although she doesn't get to ride much anymore as she has taken over the family restaurant, she is still very fortunate to have opportunities to be around horses. DMF is one of those opportunities she looks forward to since she joined the team in 2011. Jess and her husband reside in North Yarmouth, Maine.



Barb Tynan Baker, Awards Coordinator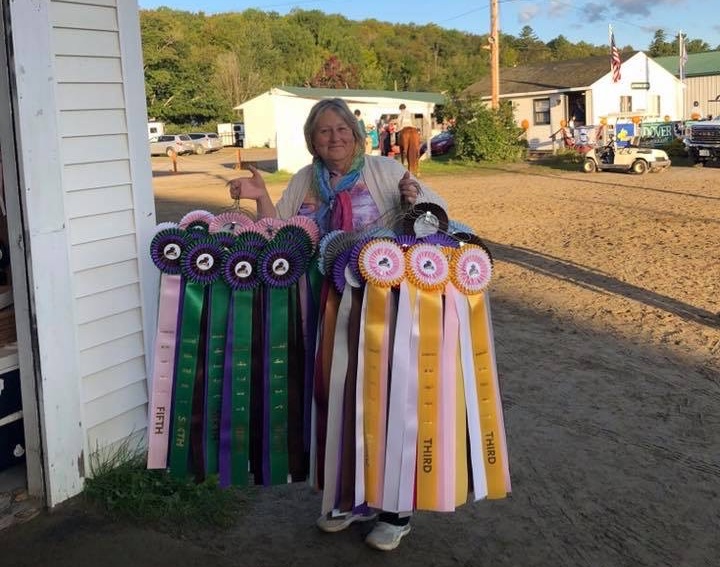 Have you met Barb the ribbons lady? If you have been at our show you have surely seen her passing out ribbons and prizes all weekend! Barb has been with Downeast Medal Finals since the first show in 2009. She is a life-long horse person who finally got her wish to try riding through the Horsemanship Badge as a Girl Scout! That was many years ago, but she is lucky enough to still have horses in her life. Her equine sweetheart Paddy helps keep her smiling at the barn. She is always looking forward to making more new friends this year at the finals. We hope to see you in Skowhegan, maybe one of Barb's ribbons is for you!

Greg Howard, Gate & Jump Crew Manager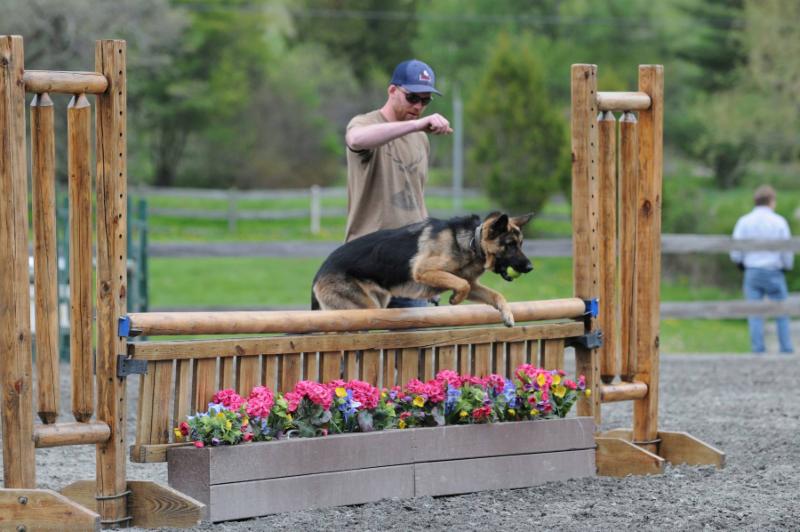 Greg is Downeast's Head of Jump Crew, and has been working at shows for over a decade managing jump crews and in-gates. Now, he works only a few shows and is a custom jump builder for EMS Jumps. He used to be a boring accountant (for 9 years) and is from Duxbury, Massachusetts. Greg has a darling German Shepard by the name of Missy who everyone seems to adore. You are sure to see Greg at the in-gate in September, making sure the finals run smoothly and quickly!




Katie Reznicek, Communications Director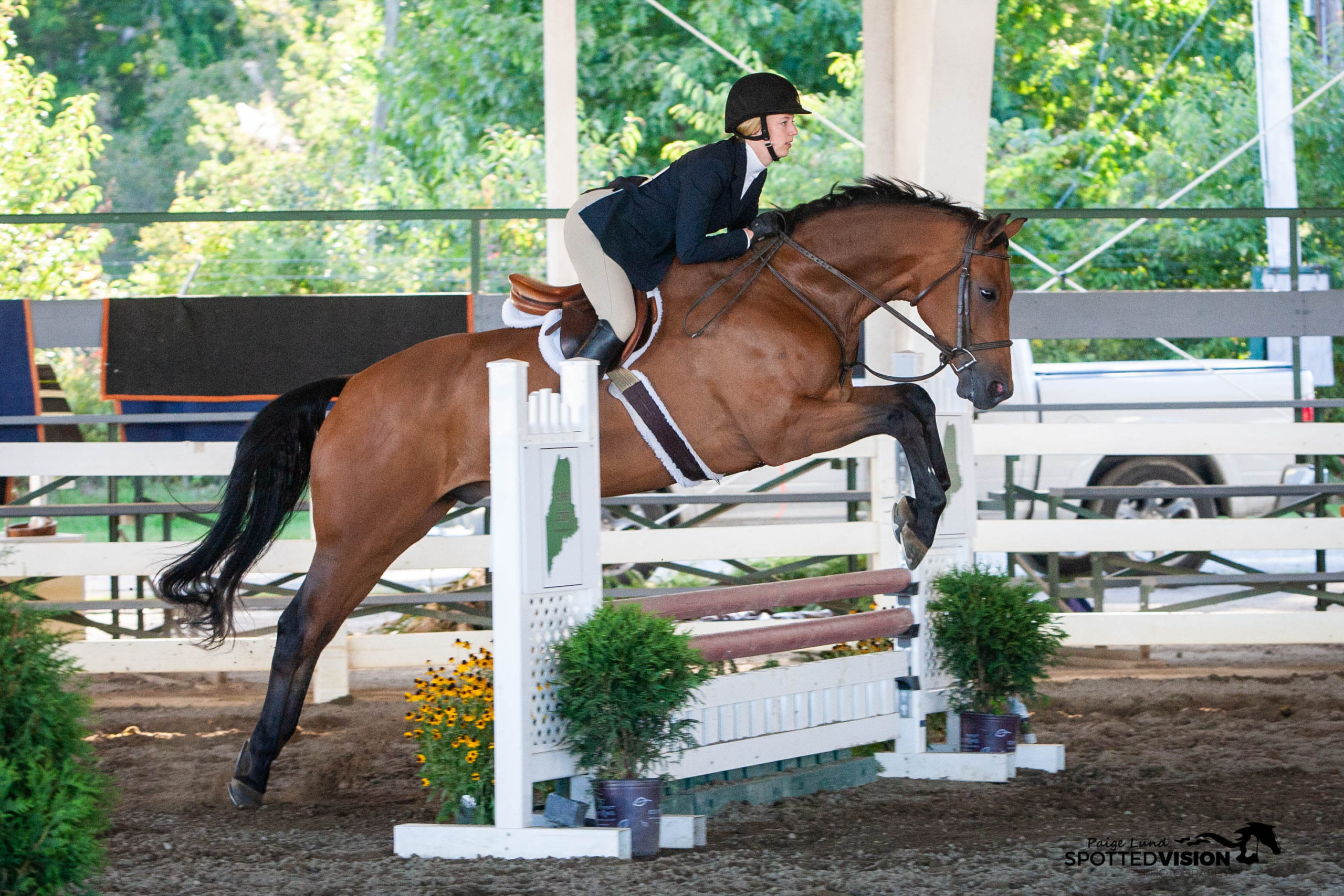 Katie has been a part of Downeast community since 2010 through riding, grooming, and assisting behind the scenes as the Downeast Communications Director. Katie is in charge of tracking all the points, updating the website, and putting together the monthly newsletter and program book. Katie first stepped into the Downeast Medal Finals ring as a junior in 2010 to win the Junior Medal, and returned in 2012 and 2018, winning the Adult Medal. She began riding hunters and equitation in high school and showed on the Bates Intercollegiate team in college. While representing her school at the 2014 IHSA Nationals, she won 7th in Intermediate Over Fences, and captained her team her Junior and Senior years. Katie works at Codiak BioSciences in Cambridge, MA as a biotech program manager. In her spare time, she rides and competes on her incredible lease horse, Garfield M, with Olana Laffey. As she grew up in Maine, Katie has also ridden with both Kate and Ginger throughout her riding career and she feels very lucky to have had all the opportunities that these three trainers have given her.