Forms for Shows Hosting Downeast Classes: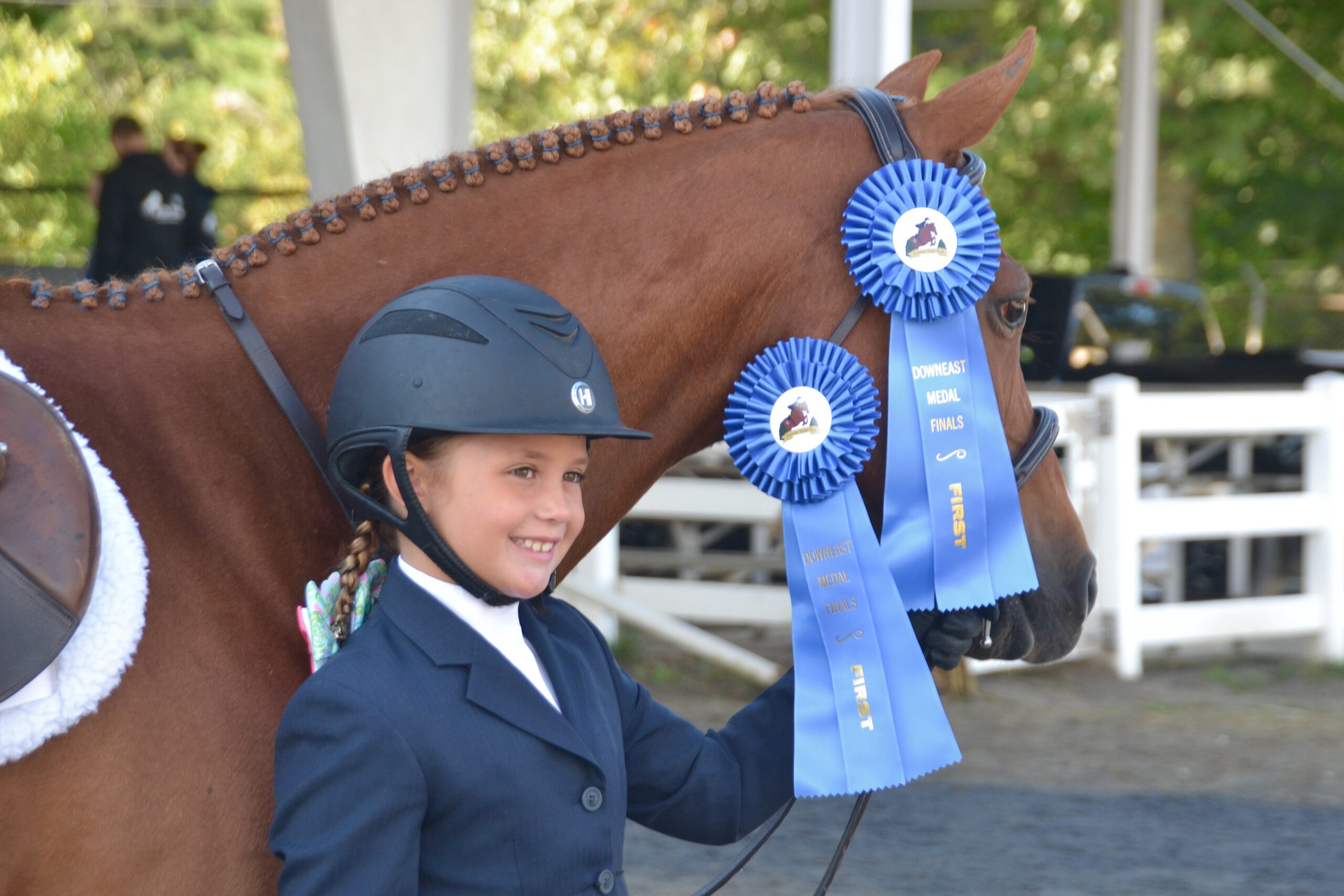 Please fill in our online forms (or print/fill out the pdf forms) to host Downeast Medal Final classes at your show! Shows must be accepted by DMF before they can be announced or advertised as offering DMF classes.
Hosting Requirements:
All show results need to be emailed to katie@downeastmedalfinals.com or submitted online using our online results form within one week of the show. Please let us know if the show is canceled or classes didn't fill.
Shows holding Downeast Medal Finals qualifying classes may combine Downeast classes of the same height only if there are not enough riders to fill the divisions separately. Classes that may be combined are: short stirrup with long stirrup, modified junior with modified adult, and adult with mini medal. A reminder to please not use the word "affiliation" or "affiliated" in any place mentioning Downeast classes. Please use "hosting" DMF classes instead. Thank you for your understanding.
Important COVID-19 Guidelines:
1. Shows must follow federal, state, and local guidelines on congregations of people and locations. Safety and welfare are our only concerns at this point in time. Please use the links provided on the USEF website with their show management guide during COVID-19.
2. If your show location does allow a show to occur, please follow any additional steps provided by your local authorities.
3. There will be no optional testing for qualifying classes for the remainder of the show season or until future announcement. Once a rider has completed their trip in the DMF qualifying class, they are done for that class. We do not want riders, trainers, and supporters around the ring any longer than necessary.
4. We encourage posting courses online the morning of or emailing out the morning of. The less people congregating at a course board the better.
5. Judging: we encourage the use of numerical scoring. USEF has a great guide. We encourage the use of numerical scoring as it will allow a speedier process while judging and can cut down on the passing of paper.
6. We reserve the right to reevaluate and modify as conditions with COVID-19 change. Please check website for official updates the week of running your show.
7. Please be safe!
Please follow the guidelines provided by the show association governing body (MHC, NEHC, USEF, AQHA, NSBA, etc).
We look forward to a time in the future that we can all show without concern of COVID-19. Until then, we ask that everyone practice safe protocols. If we all work together to help each other, then we will come out of this stronger, healthier, and safer when life fully resumes a new normal.
Hosting Form: